Virgin Islands  Energy Office
Who We Are
The mission of the Virgin Islands Energy Office (VIEO) is focused on the promotion of sustainable energy policies in the Virgin Islands that incorporates clean energy production and distribution, energy efficiency, transportation and energy consumption through outreach, financial incentives, training, and technical assistance. In recent years, there has been rapid growth in the availability and accessibility of technology within the energy sector. As a result, implementation of available technology has transcended the existing energy policies within the Virgin Islands. The VIEO plays a critical role in developing relevant energy policy and programs that can bridge the gap between deployable technology and integration best practices.
The VIEO was established under the Office of the Governor in 1974 under Executive Order 182-1974. The VIEO is the designated "state agency" charged with the planning, oversight, and coordination of energy programs according to Federal law. The VIEO also holds the special distinction as the sole agency charged with the implementation and coordination of energy policy from the Executive Branch to the Central Government and its instrumentalities.
What we are doing
Many of the upcoming programs are in varying stages of development and as programs draw nearer information will be updated and summary documents will be distributed and marketed through our website and social media
State Energy Program (SEP)
State Energy Program (SEP) Formula 2023 
Grant Number: EE0009493
Energy Efficiency & Renewable Energy (EERE) Rebate Program 
Energy star appliances, roof coatings, computers and full list will be shared before program launch.
KidWind Spring 2024
Regional and National competition
Junior Solar Sprint Spring 2024
Interisland event & Award ceremony
Public Education and outreach (PEO)
State Energy Program: Bipartisan Infrastructure Law (SEP BIL) 5-year cycle
Grant Number: EE0010105
VIBES – Virgin Islands Battery & Energy Storage program 
Automatic home backup battery systems
REWD – Renewable Energy Workforce Development   
NABCEP Certifications
Survey with course offerings coming soon
GO FLEET – Electric Vehicle (EV) workforce Development and EV Technician Facility (ongoing/in development)
Switchlabs vehicle training partnered with C-tech for Electric Vehicle course
Upgrades/installations to existing GVI fleet with training during the process
Facilitating transition of garage or creation of garage to support EV transition

Procurement of EV specific tools and equipment
Equitable E-mobility Program EV Rebates Launching soon! (more information here)
$5,000 rebate for approved new vehicle rebate
$3,000 rebate for approved used vehicle rebate
Public Education & Outreach (PEO) Ongoing Launch Fall 2023
Targeted Campaigns (Energy Efficiency, Renewable Energy & Electric Vehicles)
Marketing plans

Social Media (FB, Instagram YouTube) advertisements
Revamping website
Promotional videos and education videos
Grid Resiliency estimated Summer 2024
Utility focused efforts to support grid resiliency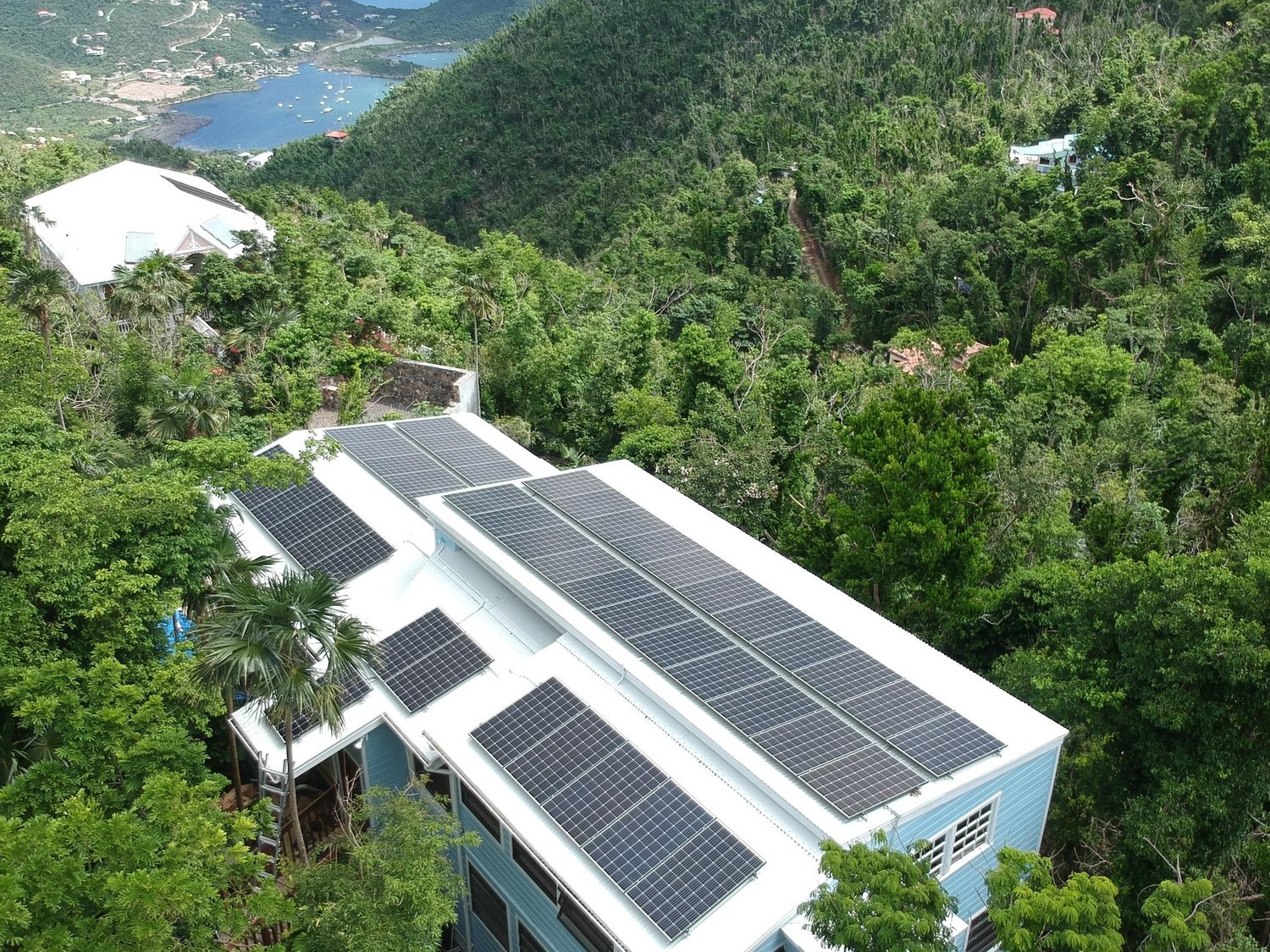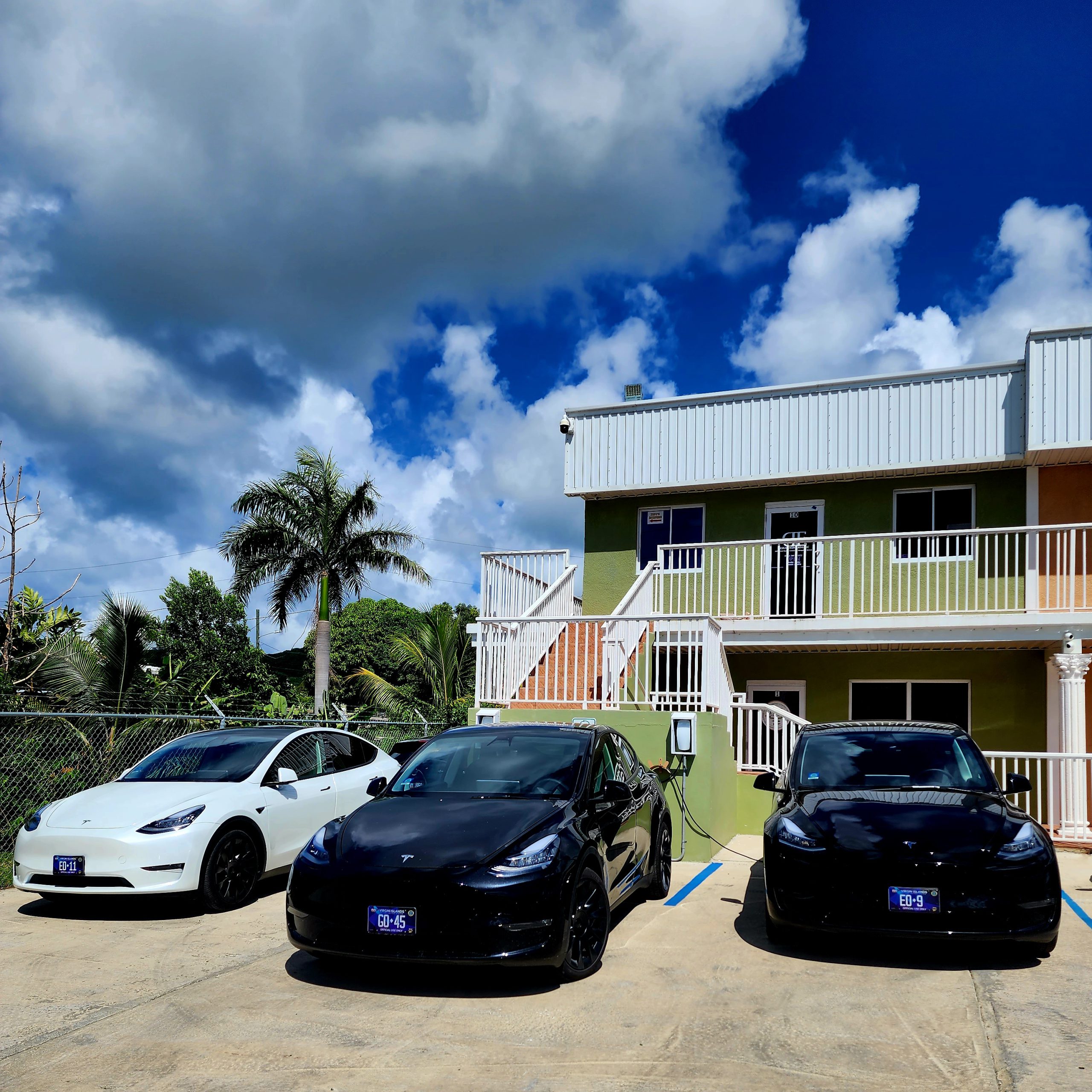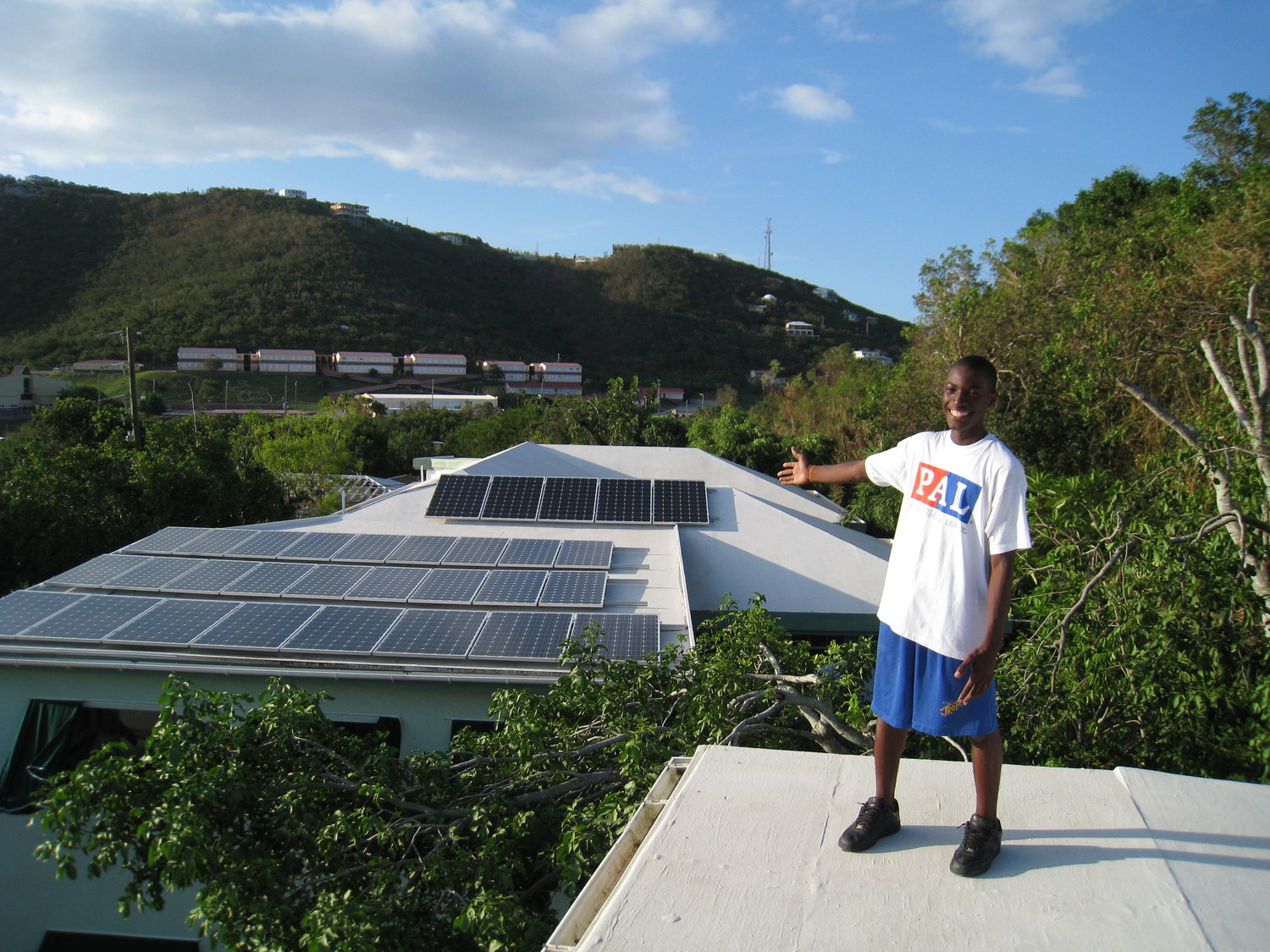 State Energy Program: Energy Efficiency Revolving Loan Fund (SEP EE RLF)
Grant Number: EE0010372
Grant Submitted – Pending Grant Approval
Increase accessibility to EE and RE products/services through bank engagement to offer low interest rate loans.
Loan Loss reserves and/or Interest rate buydowns considered
Intended to be combined with rebate programs to maximize incentives and equitability
The Virgin Islands Energy Office Weatherization Assistance Program's (VIEO WAP) goal is to improve energy efficiency for low-income families, particularly for the elderly, people with disabilities, and families with children under 5 years old, by improving the energy efficiency of their homes while ensuring their health and safety.  The WAP program formula grant will be launching by October 2023 so stay tuned for eligibility and application documents.
Weatherization Assistance Program (WAP) Formula Grant Number: EE0009936
147 Homes expected to be Weatherized territory wide 
Weatherization Assistance Program: Bipartisan Infrastructure Law (WAP BIL) Grant Number: EE0010021
333 Homes expected to be Weatherized territory wide
DOI Energizing Insular Communities
Charging Stations
34 Purchased to be distributd throughout territory
Locations identified and installation plan in development
Commercial Vehicle Procurement
3 E-transit passenger vans, PO's underway, working with GVI partners to determine best uses for vehicles
Education Complex Microgrid Project

Expected completion Fall 2023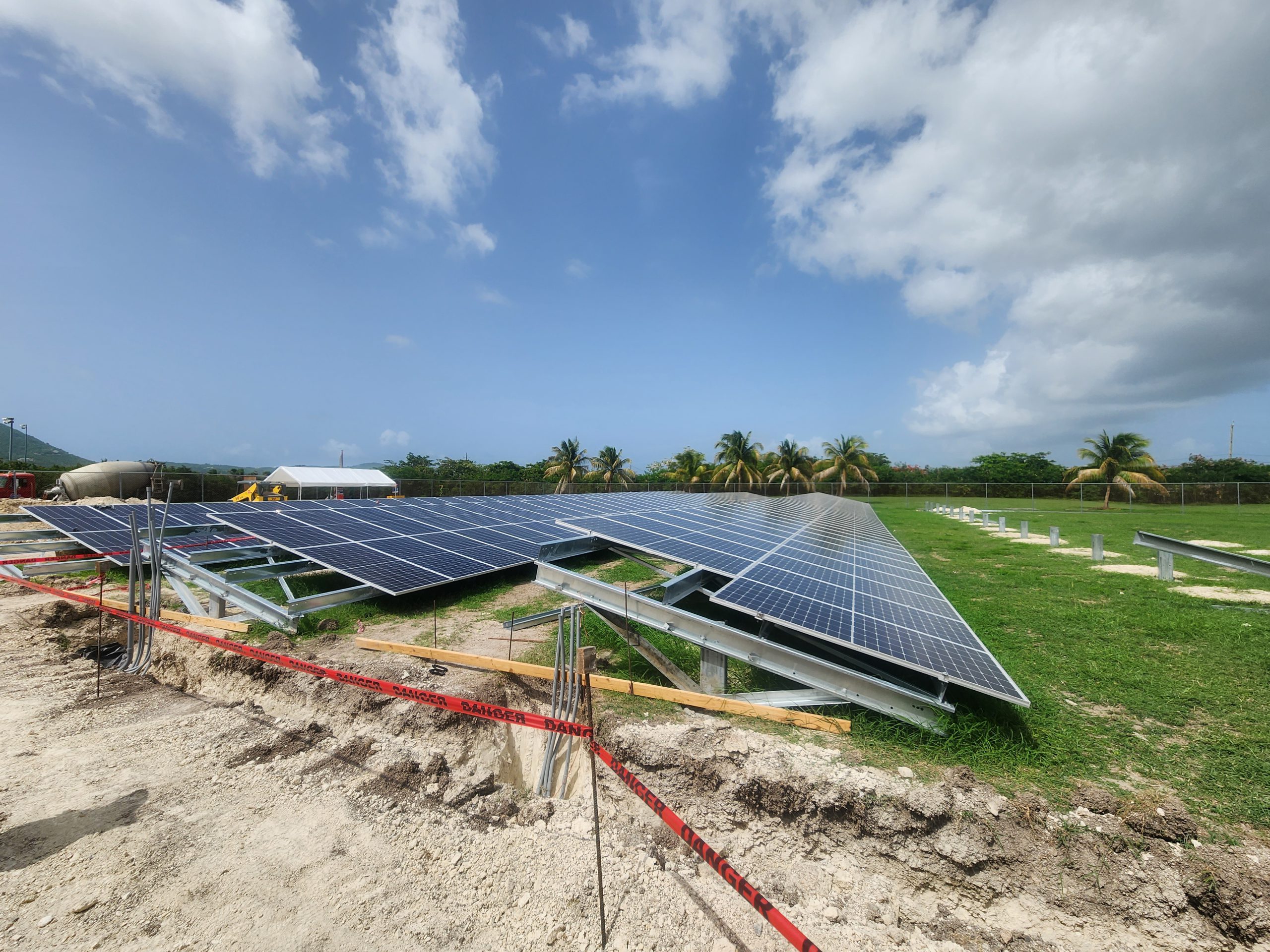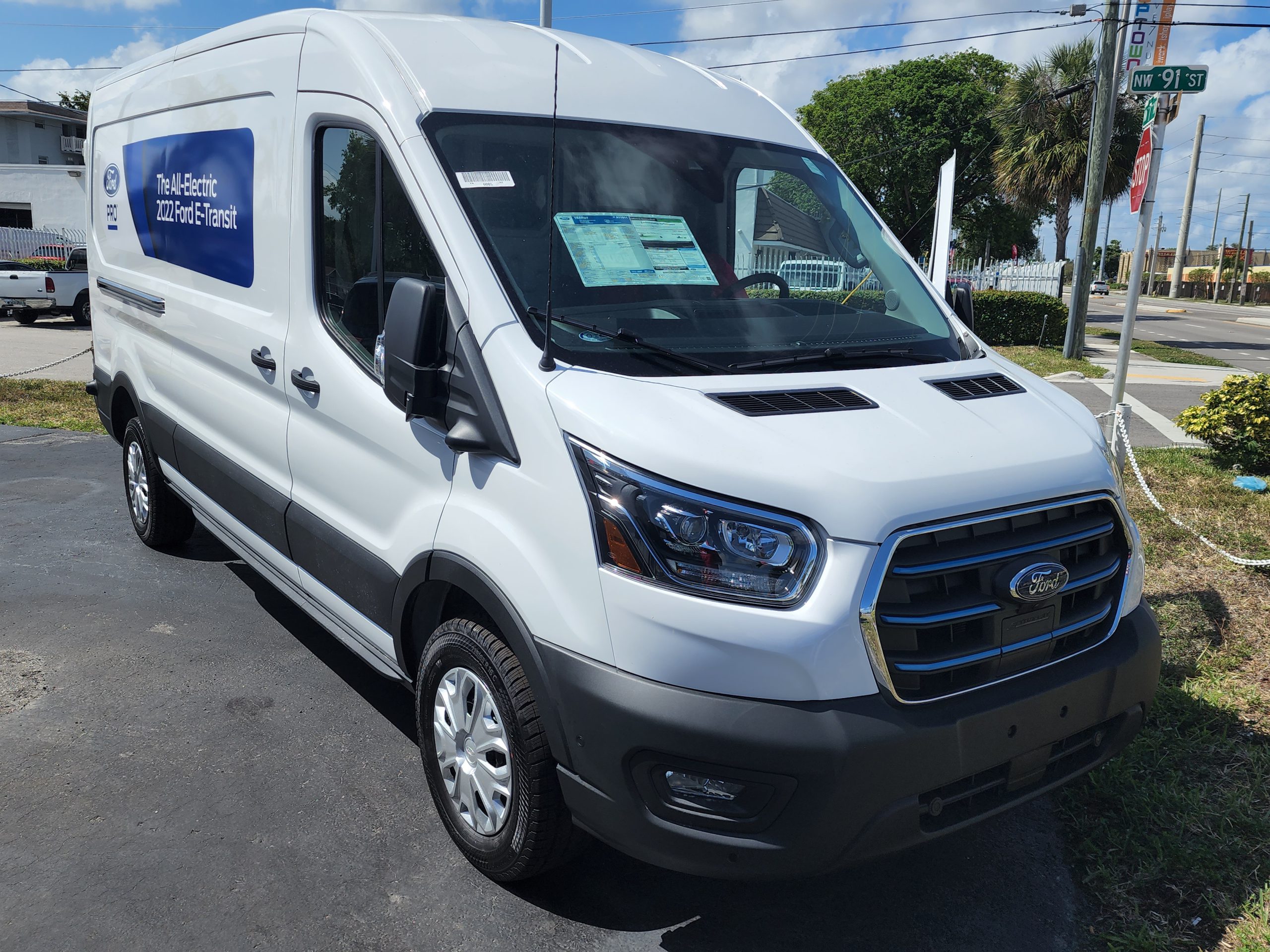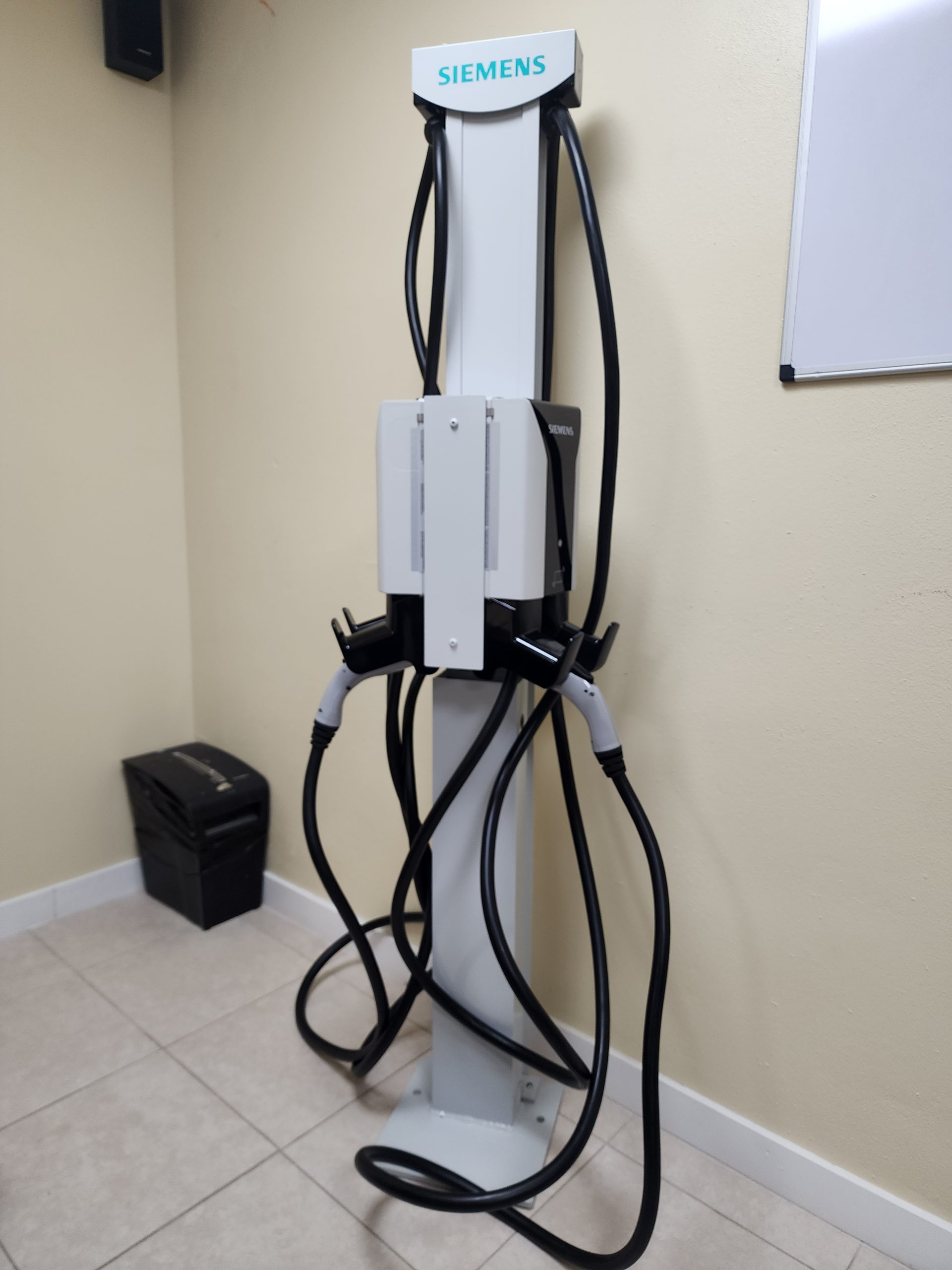 Home Energy Rebates: Efficiency Rebates – Grant Number:SE0000069
Home Energy Rebates: Electrification Rebates  – Grant Number SE0000125
State-Based Home Energy Efficiency Contractor Training
Awards of early admin funds by February 2024. Increased capacity, potentially 2 new positions coming soon.
Estimated final awards January 2025
The Bipartisan Infrastructure Law And administered through the Grid Deployment Office
Formula Grant Funding: Preventing Outages and Enhancing the Resilience of the Electric Grid 40101(d)
Re-Establishment of Power Line Vegetation Management
Establish Battery resiliency plan
Environmental Protection Agency (EPA)
Climate Pollution Reduction Planning Grant (CPRPG) Greenhouse Gas Reduction fund
Grant Submitted, approval pending
Development of Preliminary and Comprehensive Climate Action Plan
Emissions inventory for benchmarking
Grant development in process. Proposal Due September 26th
Goal: to expand the number of low-income and disadvantaged communities primed for residential solar investment—enabling millions of low-income households to access affordable, resilient, and clean solar energy.
Vehicle Electrification in the Virgin Islands
The United States Virgin Islands (USVI) Transportation Electrification Roadmap (Roadmap) outlines actions that support the accelerated adoption of plug-in electric vehicles (EVs) throughout the territory. Electrifying transportation provides many benefits for residents including reduced costs, improved vehicle reliability and air quality, and an opportunity for a more stable grid.
Click here or on the image  of the Electrification Roadmap to download a copy
Real-Time Energy Monitoring Pilot Program
(REM Program) provided residents and small business owners with a home energy monitor. With this program we aimed to give people more transparency into their energy profile, i.e., how much electricity they use and when. We believe that providing residents and business owners more visibility into their day-to-day electricity usage allows them to make better decisions about how to become more energy efficient through their purchases and behaviors. A successful pilot program allowed the energy office to gain a better understanding of energy usage in the Virgin Islands and develop more ways to increase energy equity in our community.  We hope to use this information to help shape future programs.